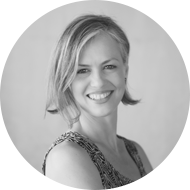 Tracey is a network marketing professional with 15 years experience in the hospitality, luxury and corporate concierge sectors. Tracey specialises in creating integrated marketing strategies and developing collaborative partnerships to help hospitality businesses, namely independent restaurants and bars, improve brand awareness and increase turnover.

Tracey regularly presents on social media marketing for business at industry events, guest lectures at an international culinary school in London and provides personalized social media training.

In 2014 Tracey co-founded the London Restaurant Network, an event-based membership organization which facilitates peer-to-peer networking for restaurant professionals working in marketing, PR, social media, events, design and recruitment.
Testimonials
Tracey worked with us on three of our wine-bar units including the PR launch of our new unit in Mayfair which was professionally handled and had some great movers and shakers from the industry in attendance.
N.L. Managing Director, Shepherd Market Wine House, Pall Mall Fine Wine, London Beer House
Tracey opened my eyes to Social Media. I had no idea how valuable it was. Tracey used her social media skills to promote my business and was always available to brainstorm new ideas.
P.L. Owner, Motcombs Restaurant
I never understood the value of marketing and public relations until I worked with Tracey. Tracey offers personalised attention, business strategy and service, using her extensive network of experts to promote us. She takes ownership of our account as if it were her own business.
C.B. General Manager, Northbank Restaurant & Bar
Tracey has given me a wealth of knowledge with regards to using Facebook, Google+ and Twitter to engage with customers online. Her advice on analysing the target audience has helped improve our online presence.
C.S. Events Manager, Mint Leaf Restaurants
Since meeting Tracey I have been consistently impressed by her professional approach. It feels more like having an extra member of the management team on board.
A.C. Consultant, Le Marche du Quartier
Tracey has a vast knowledge of social media marketing which has helped us improve our reputation on Facebook and Instagram. Tracey also helped us recruit an in-house marketing manager, a role we had never considered before.
H.B. Owner, Vietnamese Kitchen
I would strongly recommend that you book a session with Tracey if like me you have flirted with social media but really want to understand how to use it productively and successfully in a business context.
R.L. Employment Lawyer/Partner, Gordon Dadds Solicitors
Tracey's session on 'Maximising Social Media For Your Job Search' helped us to understand each platform, how they relate to each other and when to use them. Tracey's know-how, warm personal style and great communication skills created a highly enjoyable session. Super cool and stylish.
A.M. Senior Consultant, Lee Hecht Harrison
I was inspired by Tracey's social media knowledge and insight into strategies... She simplified the options and gave clear recommendations regarding which platforms are best for the type of exposure I was looking for.
L.M. Global Senior Manager - Castello Cheeses, Arla Foods
Tracey is a highly organised professional, a delight to work with, extremely well connected and widely regarded. I have no hesitation in recommending Tracey, particularly in the arena of partnership marketing.
M.B. Vice President Marketing, One&Only Resorts
I have worked with Tracey in the UK and abroad. As the public face of the Luxury Marketing Council Europe at numerous high-profile events, she always impressed with her professionalism, attention to detail and excellent inter-personal skills.
P.J. Author & Consultant, previously Chief Of Staff to Diana, Princess of Wales